Greatest of all time
Determined to lower their readership, the New York Times has decided to make its op-ed columnists available only to those who purchase "Times Select" at the rate of $50/year. In case you find that charge a bit high, I suggest Never Pay Retail, which is devoted to posting links to free copies of the Times articles as they become available. (Some of the sites require registration, but its free -- and anyways, that's what Bug Me Not is for).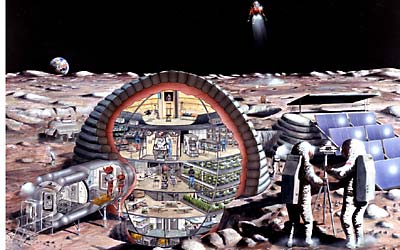 If you're not excited about going to the moon, you can get to the back of the bus. (For a highly optimistic view of the possibilites, visit The Space Review. I would have been so excited if I was still six or seven)
If you are interested in my life and you know me, I have some pictures of my daily life that I intend to post later this week. However, I have lots of classes at the beginning of the week (like plant identification) and must study for now. I might also get a flickr account to put them in so I don't use up Josiah's space. Maybe.
Posted by eatingbark at September 20, 2005 3:19 PM